Calligraphy Gallery 2

Yet more examples of calligraphy projects . . .

The art of art, the glory of expression and the sunshine of the light of letters, is simplicity.
. . . Walt Whitman (1819-1892)
Where is human nature so weak as in the bookstore?
. . . Henry Ward Beecher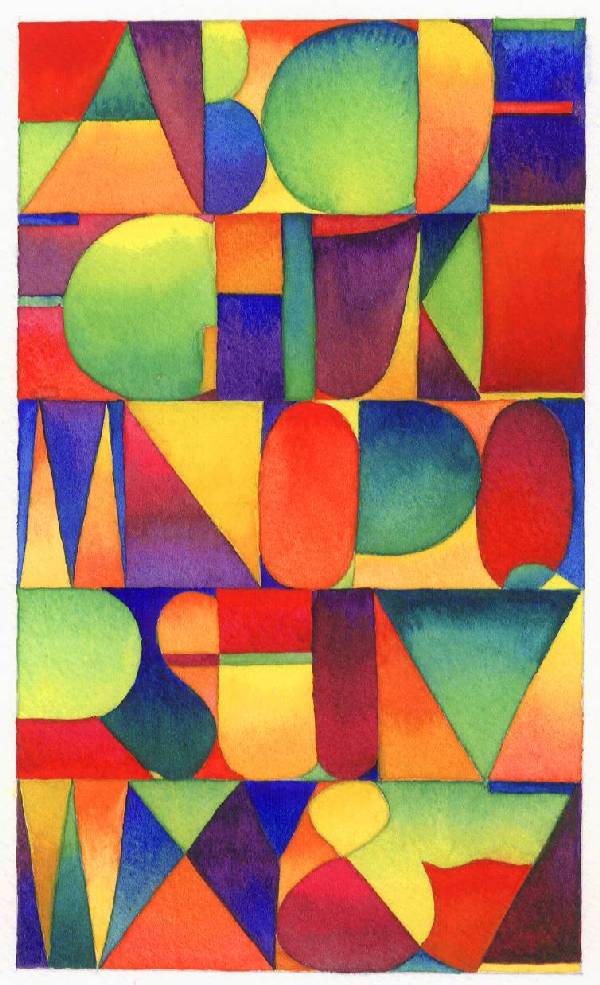 The Gallery
Click on one of the thumbnails in the panel below to see a detailed picture. There are short descriptions of each item below - just in case it isn't obvious what they are! The first two are accompanied by close-up views
Apologies for the slight perspective added by the camera shot - the originals are too big for the scanner :-)


(close-up)
The Items
The 'colour' pieces were experiments using skeleton capitals and unconventional spacing, filled with graduated water colours, working wet-on-wet and mixing the colours on the paper. Close-ups of parts of the works show the technique.
The technique was taught to me by Martin Wenham.
An Elizabethan Knot Garden: a Celtic knot for the meandering path - stippled with varying shades of watercolour - enclosing beds of herbs. The quote around the circumference is written in a Foundational Hand.
The Seasons was an experimental piece painted in preparation for a workshop on using colour with calligraphy to enhance the words.
"NOEL" was our card design for Christmas 2000. Contemporary capitals written in the style of Sherri Kiesel, and coloured with watercolour crayons.
The two Celtic designs are also available as rubber stamps - from The Stamp Man (www.thestampman.co.uk). The first is painted with gouache, and has a ring gilded with gold foil.
"Cats sleep anywhere" is a tunnel type accordian book, showing cats in various poses. Greta fun to make!
"My hand" is written in Half Uncials - the script used in the Lindisfarne Gospels.


- click the sign to go back to the first calligraphy page.
You can find lots of other examples on our First Calligraphy Gallery
Thanks . . .
... For visiting.


If you would like to contact us at any time send e-mail to:
Lesley at Lesley@lesleydavies.co.uk or
Brian at response@bdavies.co.uk

Return . . .
to the main Calligraphy page.