Pyrography

Lesley . . .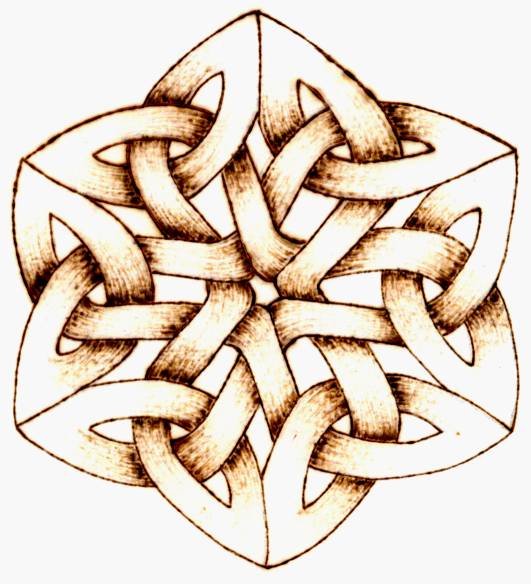 Pyrography (or Pokerwork as it was known in Victorian times) is the art of burning designs into wood, leather, paper, etc. with heated tools. It had long been a "burning ambition" (!) of mine to learn this craft. This ambition was finally realised when I had the opportunity to have a go at the Harrogate Craft Materials Show in 2001, where Bob Neill was demonstrating. I was immediately hooked, and have spent many happy hours burning my Celtic designs on to boxes and plaques. It was a revelation to me when I found that I could burn designs onto paper too - a whole new world opened up!
The 6 examples below can be seen in more detail by clicking on the thumbnails (click BACK to return here!) They are:
Two pencil-boxes - pyrography on pine
A coaster - pyrography on beech
Two celtic designs - pyrography on watercolour paper






Notes on these items
The coaster shows my first attempt at pyrography - a Celtic circle of my own design.
The cat on the pencil box is a representation of the cat from the Lindisfarne Gospels.
The duck burnt on watercolour paper is my first attempt at wildlife pyrography and comes from Norma Gregory's 'Pyrography Designs'.

Thanks. . . for visiting.

If you would like to contact us at any time send e-mail to:

Lesley at Lesley@lesleydavies.co.uk or
Brian at response@bdavies.co.uk







Return . . .
to the main page.