Wales - the Celtic Homeland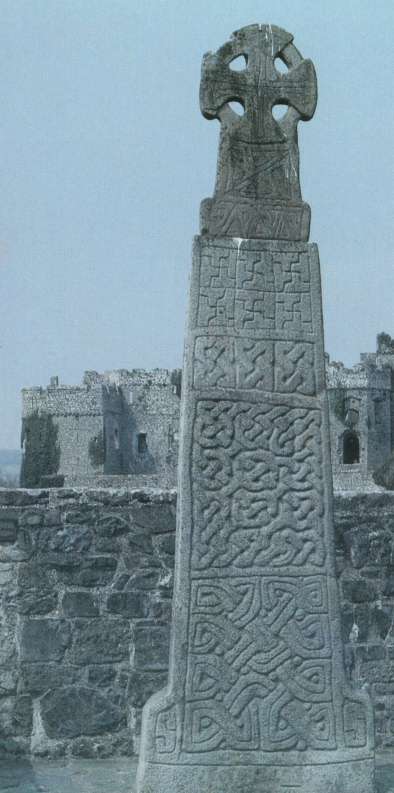 Brian's Celtic link is the family connection . . . my grandfather used to plough the field between the Carew Cross (shown on the left) and the castle in the background - with a team of horses, of course - 80 or so years ago!
Here are a couple of the Celtic Crosses we have visited: click on the thumbnail to see the full close up of the wonderful stonework (colour JPEGS, around 30K or so).


&nbsp

;
Carew cross is in Pembrokeshire (Dyfed). It was erected in the sixth century and inscribed some years afterwards in memory of Maredudd, King of South-West Wales.
The cross at Nevern - also in Pembrokeshire - is on the north coast. We think this one is a comparative youngster, being only around 900 years old . .
---
More on Celtic artifact searching later perhaps . . . in the meantime, some of our favourite places: Harlech Castle (yes, the one in the song!) looking north towards Snowdonia. Click the thumbnail for a view of Snowdonia itself. The other thumbnail will provide a picture is B's favourite part of the world - the scene is Blea Tarn, in the English Lake District.The tarns are formed in hollows dragged out of the high mountain-side by glaciers.It is not Wales, but it is quite nearby !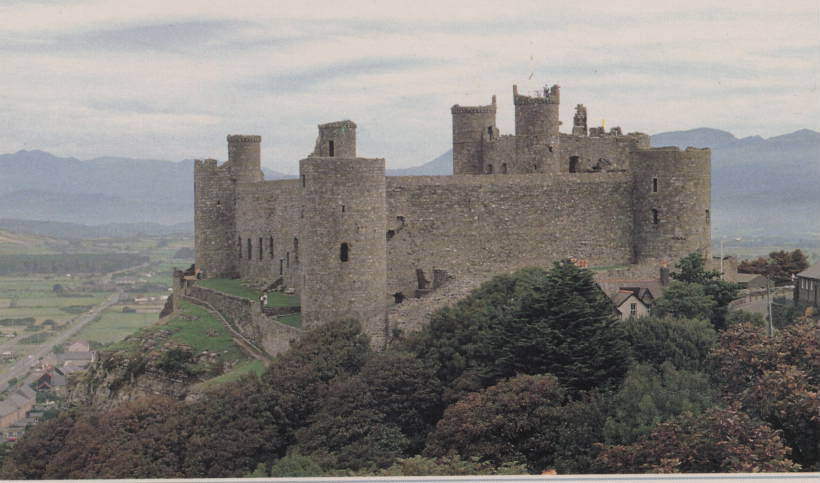 One useful link here......
Wales On The Web (Directory)
If you would like to contact us at any time send e-mail to:
Lesley at Lesley@lesleydavies.co.uk or
Brian at response@bdavies.co.uk

Return . . .
to Lesley and Brian's "main" page.