The Third Celtic Gallery

Some more examples of knotwork projects . . .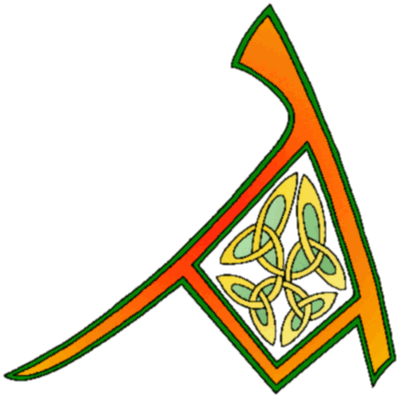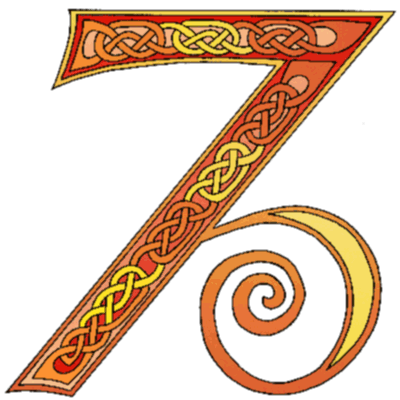 Celtic Art 4 - The Third Gallery
Click on one of the thumbnails below to see a detailed picture. There are short descriptions below - just in case it isn't obvious what they are!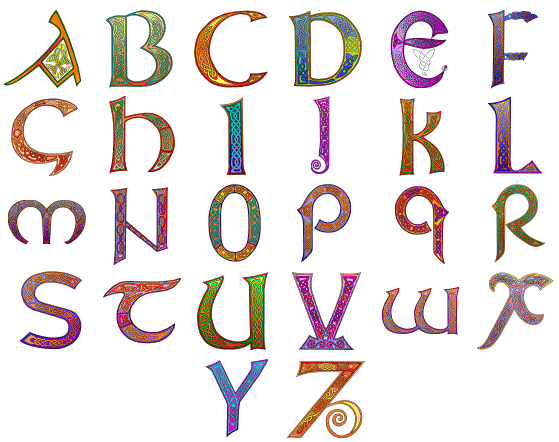 Three examples of the Zodiac Mandala set......




One of several adaptations of a simple knotwork cross.
Two versions - one colour, one white-on-black - of the same circular design


The Items
Going from left to right, and top to bottom . .
The 'alphabet' panel shown is a composite of the individual letter designs - just two of which are included as examples - in low resolution :-)
First row:
Three examples from a complete set of 12 mandalas based on the signs of the zodiac. They are made in white Karisma crayon on black Ingres paper.
Second row:
A celtic cross - one of a set of similar designs. Also made in white Karisma crayon on black Ingres paper.
Row three:
Two versions of the same Celtic mandala - one colour, one white-on-black.


The work illustrated on these pages represent the creative effort of Lesley Davies. None of these designs should be considered public domain. It is commonly and wrongly supposed that all Celtic designs are ancient and therefore free from copyright restrictions. The truth is that new, traditionally correct designs often look as if they could be very old, but they are none-the-less the intellectual property of the artist. Use of copyright designs by anyone other than the artist requires permission in the case of personal use or a licensing agreement in the case of commercial use. All rights reserved.


- click the sign to go back to the first celtic page.
You can see more celtic designs on our other galleries:
Celtic Gallery 1 &nbsp Celtic Gallery 2

Thanks . . .
... For visiting.


If you would like to contact us at any time send e-mail to:
Lesley at Lesley@lesleydavies.co.uk or
Brian at response@bdavies.co.uk

Return . . .
to the main Celtic page.