The Second Celtic Gallery

Some more examples of knotwork projects . . .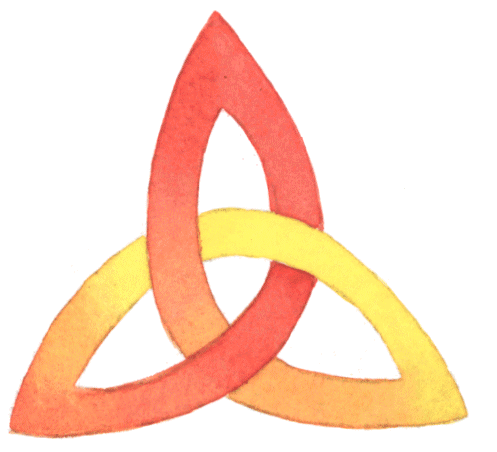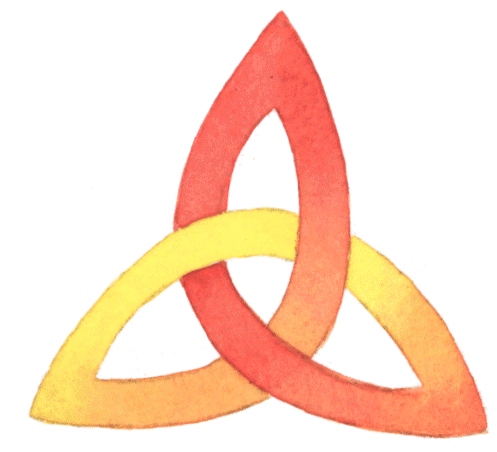 Celtic Art 3 - The Second Gallery
Click on one of the thumbnails in the panel below to see a detailed picture. There are short descriptions below - just in case it isn't obvious what they are!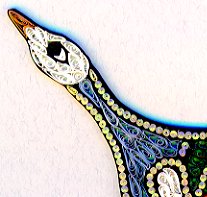 Some Notes On These Items
The graduated celtic knot in the heading is a watercolour.


The first one is a combination of two interests - quilling and celtic art. These images also appear on our third quilling gallery!
The Goose is a representation of an ancient symbol of the Holy Spirit of the Iona Community (an island off the NW coast of Scotland) and is similar to a design used with a calligraphy project: browse the quilling galleries! The goose logo is the copyright of the Iona Community - visit them at www.iona.org.uk. Also, you can visit their bookshop at the Wild Goose Publications' website.
Pisces and Aquarius are the first two in a series of Celtic style Zodiac cards.
The knotwork Easter Eggs were designed as a project for a Celtic workshop, incorporating both knotwork and calligraphy.
The Irish Harp was commissioned as a design for brass rubbing. Whether it was ever actually used as such we do not know!
Either side of the harp are a couple of examples of simple knotwork badges (called "buttons" in the USA, I think) made entirely from coiled and rolled paper strips - another combination of quilling and celtic art. If you got this far you have surely seen lots of examples of Lesley's quilling :-)
Finally, three low-resolution scans of knotwork designs



- click the sign to go back to the first celtic page.
You can see more celtic designs on our other galleries:
Celtic Gallery 1 &nbsp Celtic Gallery 3

Thanks . . .
... For visiting.


The work illustrated on these pages represent the creative effort of Lesley Davies. None of these designs should be considered public domain. It is commonly and wrongly supposed that all Celtic designs are ancient and therefore free from copyright restrictions. The truth is that new, traditionally correct designs often look as if they could be very old, but they are none-the-less the intellectual property of the artist. Use of copyright designs by anyone other than the artist requires permission in the case of personal use or a licensing agreement in the case of commercial use. All rights reserved.

If you would like to contact us at any time send e-mail to:
Lesley at Lesley@lesleydavies.co.uk or
Brian at response@bdavies.co.uk

Return . . .
to the main Celtic page.