Links Summary Page
The collected links from the whole site

If you want to get straight to the links for more Quilling, Calligraphy and Celtic Art etc., click below. We hope you will visit the proper pages too! Don't forget to sign the guest book... it only takes a second :-)
Just click the name to jump to that section.

Space/Cosmos
Quilling
Calligraphy
Celtica Music Quotations Handmade Books

Search Engines - essentials for beginners!
Astronomical Links
Cosmology
More technical info here . . .

The Quilling Guild
JJ Quilling (Excellent Quilling Supplies)
Janetta van Roekel
Driftwood44 site….
Our 1st quilling gallery
Our 2nd quilling gallery
Our 3rd quilling gallery

Calligraphy Links

. CynScribe's Calligraphy Links
Alphabytes
Margaret Beech
Our 1st Calligraphy Gallery
Our 2nd Calligraphy Gallery

Celtic Links

. Celtic Connections Magazine
Lorien Transformations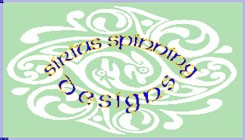 Sirius Spinning



Swallow Music
Keltic Designs - Celtic Artwork by Jen Delyth
Celtic Art and Illumination
The Art of Courtney Davis
World of Celtic Art
Celtic Moon Design - Artwork by Sara McMurray-Day
Celtic Creative Home Page


Music Links

Classical Music Net
Classical Midi Archive

Quotations Links
Painter's Keys
QuoteZ
QuoteLand
Quotation Ring
Quotable Quotes
Garden Digest
Handmade Books Links

Cynscribe - all the links to Book Arts sites you will ever need (and lots more besides!)
The Book Arts Web
Guild of Bookworkers
Beth Lee - Calligraphy & Book Arts

Essential Links for Beginners
Google - THE search engine!

Ask Jeeves - Questions in plain English!

Yahoo

Lycos

Web Crawler

HotBot

MetaCrawler - Multiple search engines.



Other Web Resources

Thanks. . .for visiting.


If you would like to contact us at any time send e-mail to:

Lesley at Lesley@lesleydavies.co.uk or
Brian at response@bdavies.co.uk







Return . . .
to Lesley and Brian's "main" page.